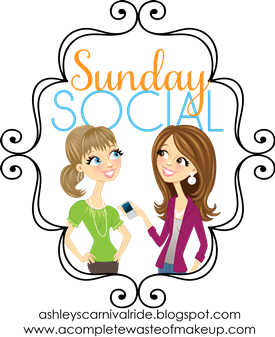 1. What is your favorite thing to do on a rainy day?
Stay in and watch a good movie. This is not usually the case but a girl can dream right?
2. What is your favorite thing to do on a summer weekend?
I love it when my husband BBQ's on a summer weekend. Partly
because
I don't have to cook much that day
and
BBQ is
delicious! After stuffing our faces (oh yes we do overeat BBQ) we usually take our dog for a lllooonnnggg walk so we can breathe again.
He loves his walks!
3. What is your favorite spring accessory?
Sandals when it's warm!
4. What is your favorite way to spend a winter day?
I love getting dressed up in the winter and going out, then sipping on something hot and doing something Christmas related. I really love Christmas a lot!
5. What is your favorite season and why?
I love fall. The weather is perfect, there is a light chill in the air but it's not freezing and I love fall colors. Most of all I have a small obsession with pumpkin...pumpkin pie, pumpkin lattes, roasted pumpkin seeds, pumpkin ice cream...I can go on
From this past fall! I look forward to this ice cream!
6. What is the best birthday you ever had?
This past birthday was pretty amazing. It was the day we found out I was pregnant. I did retest a few days later just to make sure and yup it was still positive. I'm not sure how another birthday could top this one!